Warm Clothing Collection for the Vineyard Project & Donations for Richmond Foodbank
Published on:
Written by:

Linda Prendergast & Jo Davison

Almshouse residents have always been very generous in supporting the warm clothing collections for the Vineyard project and donations for the Richmond Foodbank and helping people in ned during the cold winter months. Homeless men and women in our borough are in desperate need of warm clothing - hats, gloves, scarves, socks, underwear, jumpers, trousers, coats and jackets are all needed.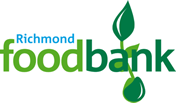 The Foodbank is also always in need of donations to help feed the poorest of families and individuals within the borough. They have asked specifically for: UHT milk, fruit juice, packets of mashed potato, breakfast cereal, puddings, tinned fruit veg or meat, tea bags, toothpaste, shower gel, shampoo, ladies hygiene items. 
Results of the 2018 Richmond in Bloom competition
Published on:
Written by:

Juliet Ames-Lewis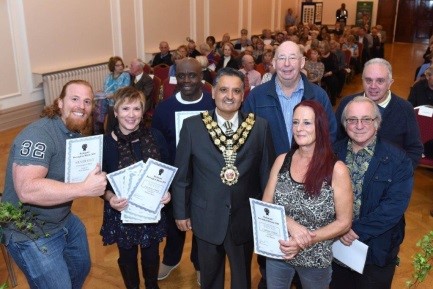 We had some fantastic results in the 2018 Richmond in Bloom competition.  Congratulations to Bishop Duppa's, the residents and our gardeners at BD, Stephen Charles, for being the overall winner in the Community Building category. Bishop Duppa's has received a special plaque which will have pride of place on the wall at the almshouses!
In the same category, Michel's Almshouses and Houblon's Almshouses won Gold, and Church Estate and Queen Elizabeth's Almshouses won Silver Gilt.
In the Residential frontage category, Margaret Payler and Jean Newport at Michel's won a Gold award and Joy Sayles at Michel's, Rita Compton and John Coles at Church Estate and Beryl Read at Hickey's won Silver Gilt. A Silver award was won by Michael Brien, Barbara Costanzo, Lisa Blakemore, Betty Johnson and Terri Ekkel at Bishop Duppa's and Michael Hobbs and Richard Yardley at Hickey's. Our Scheme Manager, Linda, attended the prize giving ceremony along with Michael Hobbs, Richard Yardley and John Coles and they collected all the prizes.  Congratulations to everyone!